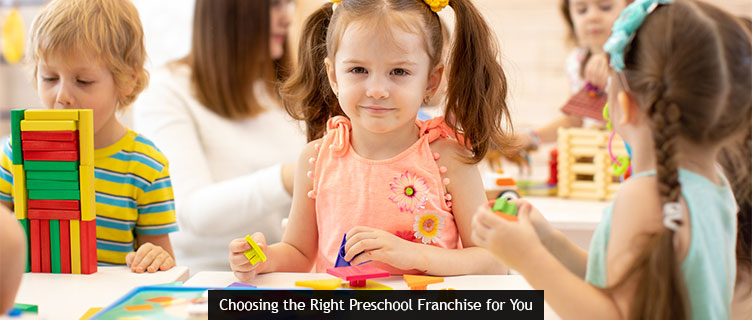 Growing Demand for Early Childhood Education
There is growing demand for early childhood education across the United States. This is propelled by several factors including the increasing awareness of the long-term benefits of educational childcare, and because of the need for childcare outside the home with more two-parent working households.
The National Association for the Education of Young Children (NAEYC), a leading organization that works to promote high-quality learning for young children, states that "the demand for early childhood care and education programs continues to increase not only in response to the growing demand for out-of-home child care but also in recognition of the critical importance of educational experiences during the early years. Several decades of research clearly demonstrate that high-quality, developmentally appropriate early childhood programs produce short- and long-term positive effects on children's cognitive and social development".
The childcare industry is a $54 billion annual business in the United States. With more than 66% of children today not having an adult relative in the home full-time, it is an industry that is robust and growing. In fact, approximately 15 million children in the U.S. under five years-old will receive child care from someone other than a parent this year.
Academic Foundation + Operational Excellence
In this robust childcare market, there are many quality childcares or preschool franchise opportunities in the United States and choosing between them can be difficult even for the most experienced.  The success of a preschool or childcare business rests not just on its operational excellence but equally on the strength of its academic foundation.
While parents may choose to send their child to a certain preschool or childcare center based on a variety of factors such as cost or distance from home/work, a critical factor they consider is the school's approach to education and development of children.
At Children's Magnet Montessori School, our Montessori education program is designed to prepare children to excel in a global society by engaging them in an academically rigorous and supportive learning environment that cultivates curiosity, creativity, and critical thinking.  Guided by the principles of Dr.Maria Montessori, our Montessori Plus (M+) Curriculum integrates the five core areas (Practical Life,Sensorial, Language Arts,Mathematicsand Cultural Studies) with interdisciplinary learning experiences in STEM, literature and the arts.
Our system is proven and effective, and has been refined over 25 years of success across our preschools in Maryland.  In fact, our students have consistently scored 1-3 grade levels above their public school counterparts in reading and mathematics.
When you combine our success in educating children through Montessori education with our business experience and franchise operations support – from marketing and training to operations and real estate, you are given the academic and operational foundations necessary to run your franchise successfully.
To learn more about franchising with Children's Magnet or Montessori preschool education in general, contact us at https://childrensmagnetfranchise.com/or call 866-220-CMMS.
References
Properties, E. (2017, October 26). 5 Factors in the Growing Demand for Early Childhood Education. Retrieved from https://insightcenter.eprkc.com/5-factors-growing-demand-early-childhood-education/
NAEYC. (n.d.). Retrieved from https://www.naeyc.org/